4 Important life lessons that Brian Rose learned from the 50 billion dollar man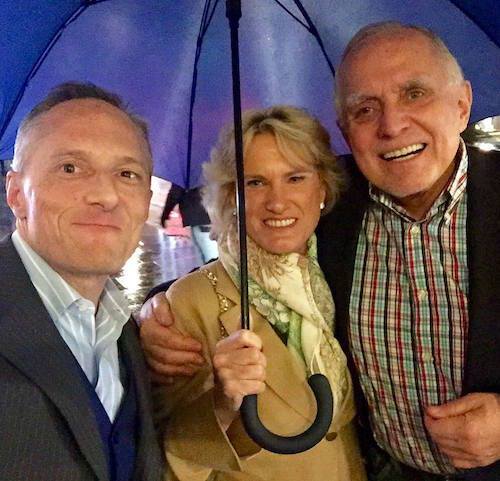 This weekend, I had dinner with my beloved mentor Dan Peña. Always a treat!
Despite all we've achieved in the last year, Dan spent the whole night berating me for not doing more! I felt defensive at first, but then I realized, he is right. You can always do more.
There are certain things you have to do if you want to keep evolving and growing. Here are my takeaways from my discussion with Dan:
10x your goals
Focus on the few
Don't give tacit consent
Stop wasting time!
1. 10x your goals
When I came back from Dan's Castle seminar, my goals for London Real changed completely. I saw new possibilities in what this business could be, and I saw more potential in myself.
But now we are on our way to achieving some of those goals, Dan reminds me that it's time to step it up once again.
Whatever you think is your most ambitious goal right now, times it by ten. Sometimes it feels like Dan is beating on me, but in truth, he's a visionary. He sees possibilities where others see limitations.
2. Focus on the few
New goals mean tough decisions. You can't please all the people all the time, and sometimes you have to make a call.
You have to be honest with yourself about works and what doesn't.
Like Gary Vaynerchuk said about moving to SnapChat instead of Twitter, sentimental attachment can't be allowed to get in the way of a good business choice. Double down on what works, and be brutal. Your time is short.
3. Don't give tacit consent
This is something Dan said in our last interview, and it stuck with me. How many times in a day do you validate bad ideas, or give consent simply by avoiding a response?
It's worrying right? By avoiding the awkward moment, or being afraid of saying no, you shoot yourself in the foot. You end up committed to projects you know don't work, and you let people treat you badly. Don't do this! Better to be honest and direct, than to be nice and let other people make decisions for you.
4. Stop wasting time!
Okay so it's not like you haven't heard this before. But even if you think you are pretty good at it, it's important to remember you can always be better.
Each minute counts in high performance, and wasted time cannot be bought back. As Dan always says, simply being aware of how you invest you time is often enough to shock you into upping your game in this area. Keep yourself accountable.
So there you have it. Some nuggets from the beating I took from Mr Peña the other night. Let me know how you plan to start upping your game in the next week.
Peace,
Brian